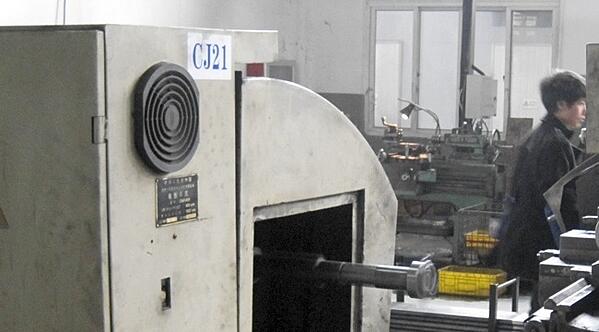 It has been written that Chinese workshops are operated in the same conditions as European and American factories of the early 20th Century. There is probably truth in that statement. But the state of technology has evolved and has created new risks.
We thought we'd share a few photos so that readers understand what the situation here on the ground is really like.
A rotating arm protruding from a machine: make sure you don't wear a scarf, and tie your hair carefully!
Electricity, a welding tip on the floor, and stagnant water: a recipe for electrical shocks.
A broom, paint cans, and cigarette butts... A risky cocktail!
Oh, and don't count on fire extinguishers. The door is blocked!
---