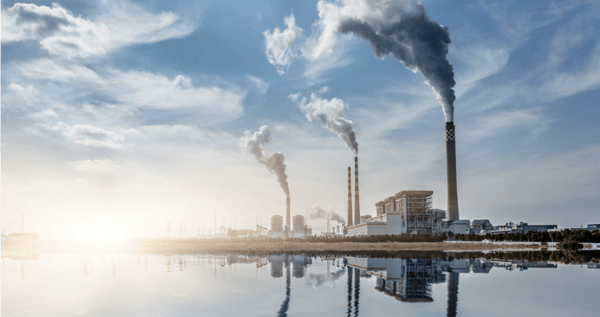 Setting up a "greenfield facility", or a brand new facility, requires following a certain process. It is a blank piece of paper.
Maybe you transfer your production processes from an old factory -- it gives you the opportunity to develop better processes and better production layouts.
I have personally been involved in greenfield facilities from the $10 million range all the way up to the $450 million range. Some of those were quite huge. You are probably not going to set up something like that unless you're an automotive manufacturer, but a new factory setup is going to be significant to your business. Let's look at what steps it includes.
Setting up a greenfield facility comes in different phases.
Phase 1: picking the site
A few questions to ask are:
Do you have the right transportation that allows trucks to get in and out and going to the port easily? Don't just find a place because it's a cheap piece of land and all.
What's the political climate like?
Are you going to put in paint or plating? Are there some environmental concerns that you need to take a look at?
These are all significant things that you have to pay attention to when you pick the site of your greenfield facility.
Phase 2: planning the building overall layout
A few questions to ask are:
What's the building going to look like?
Is it going to be multi floor? Do you need a lot of elevators?
Can it be a single floor to simplify the process?
What are you going to do for offices? It's not good to spend a whole lot of money on offices. You don't need big office space usually. Better to push your production staff, your engineering staff, and your other people down to the factory floor. This is maybe an opportunity to change their attitude and get them out of the office and back into the factory floor where they can actually make improvements!
The other advantage of building a greenfield facility is, it looks nice. Obviously it's a selling point to your customer.
Phase 3: planning the layout for production processes
You need to lay out the lines correctly. If you lay it out correctly you might not have to make changes for years and this, again, will solve a lot of problems and save you a lot of money.
Do you think you're going to grow in the next few years? What's your growth plan? Put that in upfront. It's inexpensive when it's upfront -- then you can develop the space to allow for additional equipment later on.
Phase 4: planning for hires
A few questions to ask are:
Where are they coming from? You might be changing your entire workforce if you've moved far enough away. Maybe you can bring some people with you.
Do you need dormitory space so you can bring critical people with you or not?
Or have you picked a place with a strong manufacturing background? Maybe you can now use those people, and and you might not even have to build dormitories.
Maybe it's cheaper to get a bus and pick up people at their homes? We've done that many times before. In factories that I've worked at, we set up our own little transportation system. We found it cheaper and better for the people so that they could live at home.
Phase 5: picking a project management team
Lastly, how are you going to manage this project? Who's going to watch over it for you?
Who's going to ensure that the planning is done properly and the production and other setups are done properly so that it's on time?
One of the worst things that can happen when you're putting together a new factory is have it late. One month late and it's one month loss of production. Two months, another month loss of production. You want this facility to be ready on time and hopefully even a little bit early.
Phase 6: preparing and training
When you have this new facility, you have your processes setup properly, and you've hired your people, what should you do? You have to train them.
It's good to get your people in minimum two weeks or a month before you're going to actually start the operation of the facility. This way you can train them, have them prepared, and this way you can have it right.
Remember, training equals quality and low costs. Bad training, or lack of training, equals bad quality and much higher costs.
So the training of your people, the training of your supervisors, the knowledge of how your facility is going to work, and setting everything up properly takes planning. It takes good control, good discipline. If you set it up right when you turn the switch on to start making production, you should be able to start making production that you want on the first day!
Don't take excuses that, "Oh, it's a new facility. We won't have it operating and ready for six months." Prepare upfront, get it ready, make sure you can use it upfront and you'll have a very successful time with your greenfield facility.
---