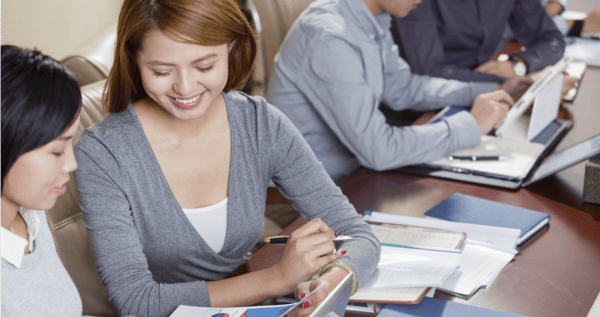 Maintenance is an area in which most Chinese manufacturers are very weak. And yet it is a skill they will have to pick up if they don't want to be out of business in a few years.
What Is Preventive Maintenance?
A factory that doesn't understand its cost drivers purchases a piece of equipment, uses it, fixes it when it breaks down, and keeps doing this until it is forced to dispose of it. This is known as breakdown maintenance, a common method used in many manufacturing companies in China.
Preventive maintenance takes a different approach and takes proactive measures to plan regular activities that keep the equipment up and in good condition (rather than waiting until it is down). For a comprehensive understanding of the key differences of breakdown maintenance and preventive maintenance within a factory setting, click here.
Here are a few examples of such actions:
Cleaning and checking (the third S in the 5S cycle)
Lubrication
Painting
Adjusting
Replacing parts
Some preventive maintenance activities might not be regular. For example, if a deviation is detected during testing, a technician might have to look at the machine and act on it before more serious deviations (or a breakdown) appear.
Why Preventive Maintenance is Important
Quality issues tend to become larger and larger as a machine gets closer to breakdown (e.g. a part's 'wear and tear' is getting worse and worse, until it breaks).
The equipment's lifetime is longer due to proper care. When a part fails while in service, it often damages other components - parts need to be replaced before that point. Another example is regular painting to prevent rust and to make oil leakages obvious. (By the way, this is also true of a factory building.)
Most importantly, it reduces costs. Not only does it minimize quality issues (scrap and rework are costly) and makes the equipment last longer, but it reduces unplanned production downtime - while operators are standing idle and downstream processes are not operational.
Ten minutes of downtime of an entire production line can cost hundreds of thousands of RMB! In contrast, a few hours of planned downtime on the weekend only mean that the piece of equipment being worked on is down, and no workers are standing idle.
Maintenance workers also do less overtime since they work to a planning, and tend to turn over less frequently since they are not always running to a new crisis.
Finally, a better-maintained process is advantageous - it operates more reliably and with higher quality, and there is a sense of serenity among the production team.
Preventive Maintenance Manufacturing in China
Chinese factories are automating their processes. More complex machinery comes with a higher number of points of failure, not to mention the need for higher-level maintenance technicians. Operating on a break-fix maintenance arrangement will be more and more costly.
The trend is clear: wages are rising fast and customers demand faster deliveries. Excessive unplanned down time will push many factories out of business.
---