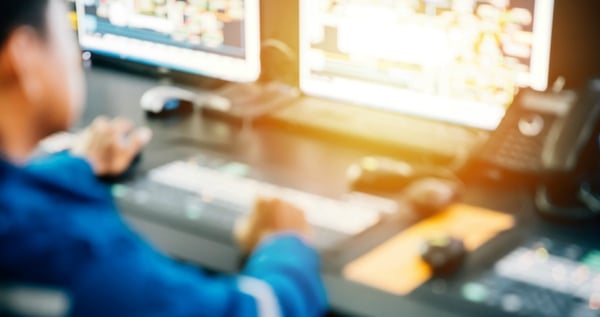 If you manage a factory or buy from one and aren't familiar with Process Control Plans, it's important for you to understand their function and how to use them.
Not only will they help you streamline your factory operations, they will also empower you to raise your products' quality.
What Is A Process Control Plan?
If you've been working in the auto industry, chances are you are quite familiar with the Process Control Plan (commonly called 'Control Plan'). It is one of the 'core tools' mentioned in the TS 16949 standard.
We previously discussed why a good quality system is so critical to shipping consistently good products. Well, the control plan is the document that sets out what makes up the quality system.
A process control plan looks like this:
It lists all production processes (if possible, it will include those of the sub-suppliers too). If you are an importer and you can't spend much time working with your suppliers, the minimum you need is a quality control plan for defining expectations for the finished product.
Why is a Manufacturing Process Control Plan important?
Here's how a Process Control Plan improves manufacturing operations:
Each process area knows what they need to do quality-wise, and they know how their work is evaluated.
It shows whether there is a quality system in place, and it gives the information needed to evaluate whether there are holes in that system.
The quality manager can draw a process improvement plan based on the holes he detects.
Top management can set up an audit schedule that verifies that the plan is respected.
It gives customers much confidence about the organization's capability to deliver good quality.
How to Fill Out A Process Control Plan
Now that we understand why a process control plan is important to your manufacturing operation, we need to understand how it works. In the short video below, I walk you through of a control plan we recently did for an electronic product.
Let's look at an example of this document in further detail. To break this down, we've split the plan into two sections: the left side and the right side. We'll go over what items each side covers.
The Left Side
The columns on the left list the process steps or the products (usually purchased from external suppliers) to be controlled:
Here are typical code letters for special characteristics:
A = Critical to Quality (CTQ), need to have very specific actions taken
B = Functional dimensions and therefore tolerances need to be monitored
C = Need monitoring but calls for fewer resources
Frequently Asked Questions (FAQs)
Here are a few questions the team here at CMC are often asked related to this section:
Why indicate whether a process step is CTQ?
Obviously anything that is CTQ needs to be controlled more tightly.
How do you know what issues to look out for?
We need that information when planning for controls. You can simply follow the process steps and think "what controls are needed here?". A process FMEA is another tool that will help a lot, and it is very welcome before starting to work on a process control plan.
Why also include the products from suppliers?
Garbage in, garbage out. You absolutely need to check the quality of incoming material, in addition to your in-house processes.
Should we do this for every SKU we make?
Probably not. It makes more sense to have 1 control plan per product family (as long as the products within one family share most of the process steps).
The Right Side
The columns on the right include the standard and the tolerance, the control method and sampling, and reaction plan (i.e. what to do in case deviations are detected:

Frequently Asked Questions (FAQs)
Again, a few frequently asked questions we get in our consulting projects:
Doesn't doing all this QC work take a lot of time? Yes, it does take time. But the earlier you catch an issue, the less inspection, sorting, and rework you need to do, and the less material you need to scrap.
So do we need to hire many inspectors? No! Add this to your production operators' work routine (e.g. 'measure 1 piece every time the small container is full). And it will allow you to dispose of most of your end-of-the-line QC staff.
Any tips to avoid spending much time on this? The best is obviously to mistake-proof your processes in a way that doesn't add work to operators. It is not always possible or realistic, unfortunately.
Process Control Plan Examples
This tool is usually called a "control plan" in the automotive industry. And there is a good reason for it. It not only list process controls, but also product controls.
For example, if the plan includes all the operations within the four walls of one plant, it should mention what is checked during incoming quality control (on the parts received from suppliers), and during outgoing quality control (on the finished products, before they are shipped to customers).
If the plant is organized in several workshops, it may also make sense to do receiving inspections on all batches received from upstream workshops. All of this is checked on parts of products themselves.
Adapting Process Control Plans for Other Areas of Manufacturing
The control plan is typically maintained by quality professionals. It can also be used for preventive maintenance of production equipment.
Here is an example of preventive maintenance plan. Does it look familiar? Most of the columns can be the same, and it can be turned into a checklist for maintenance technicians.
This should not be surprising. Making sure the machines, the tooling, and so on, are in good condition and operate as intended is an integral part of process control!
In Conclusion
Process control plans are critical tools for any organization that wants to maintain high-quality standards. In China, few manufacturers have been through the hard work of developing one and keeping it updated. And they are among the top 1% in their industries. They provide a comprehensive overview of the processes and products involved, as well as the expectations for each. By establishing a clear set of criteria and expectations, organizations can implement effective quality control measures and reduce the risk of defective products entering the market.
---
For those of you in China, have you or your suppliers had any luck implementing them?
Please add your comment below. We'd be delighted to hear from you!