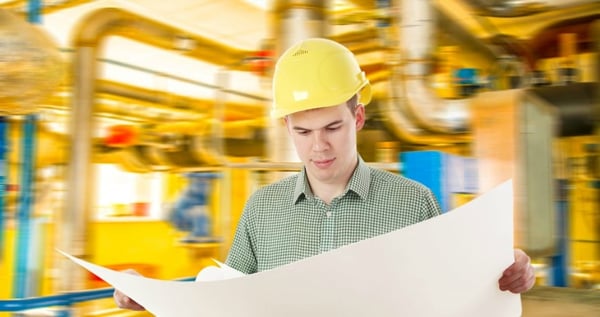 Good production planning helps with on time product delivery, but can also help with cost reductions and quality improvements. Let's look at the way it works in this post!
Very few Chinese factories make good use of production planning. For example, they order some components that are prone to obsolescence too early (so they would sit in the warehouse for weeks of months and lose value) and prepare other elements too late (tooling).
What is Production Planning in a Factory?
A production planning system ensure all the materials, labor, production equipment, gauges, tooling, and instructions are ready at the right time. For example, to make a new type of PCBs, the factory first needs to design, the bill of materials, and a design-for-manufacturing analysis. Then it can plan for the SMT program, the stencil design, THT parts, and all inspection & testing points.
Overall, a good plan looks at all the orders and all the elements that are necessary to get those order completed, and makes it obvious what actions need to be triggered at what time.
The plan should also take into account the specificities of your orders, seasonality, and other factors, as we discussed before in this video about production planning.
Is Production Planning the same as Project Management?
No.
Production planning can work hand in hand with project management, which might still be necessary (for example, in the oil & gas industry, a "product" is usually part of a "project" since it often has to be installed at site after manufacturing).
What is the main difference? Production planning looks at the use of all resources for all work orders, and aims at optimizing the use of these resources across projects. In contrast, project-based planning looks at the projects one by one and usually does not seek efficiencies across projects.
How does good planning help with On Time Product Delivery?
Good planning is a huge improvement over what 97% of Chinese factories. Very few manufacturers here have a documented plan, either in Excel or in an ERP (they might have an ERP such as Kingdee for accounting purposes, but they very seldom use the material planning module).
There are three benefits in terms of on time product delivery:
A good plan makes it less likely to "forget" to trigger an action that is critical for an order to be completed on time;
When a critical action has been missed, it becomes obvious and a recovery plan can be implemented by rushing other steps… or the customer can simply be made aware of it, to avoid a drama.
The planner is better able to estimate the time to ship an order, which means the deadlines given to customers are more realistic in the first place.
Other benefits of production planning
Planning for smaller batches requires a tight collaboration with the purchasing department and the suppliers, and it put pressure on production to do changeovers more often. So, why bother with small batches?
There are two significant benefits here:
Quality issues get caught earlier and are easier to fix (the trail is still "hot" since processing a batch takes a smaller amount of time.)
A lot of waste that gets created by large batches (moving it, storing it, longer lead times, etc.) can be reduced, saving serious money.
A few tips for starting with production planning
The more visual the plan is, the better – we have implemented visual boards in many workshops and they were quite helpful in supporting a simple planning system.
An Excel-based planning system can be very effective. A well-configured ERP can also help a lot, but you should work with supply chain experts to help you choose the right solution.
A more ambitious solution, down the road, is to use an MES system to display the plan on screens, taking data straight from the material planning module of an ERP.
An extra bonus is to link your ERP to your major customers' and major suppliers' ERPs, to integrate the supply chain more tightly and get faster response times.
Some sophisticated manufacturers have connected their processes as much as is practicable, and have implemented a Kanban system between those that remain disconnected. This is way, way too advanced for 99% of manufacturers in the Middle Kingdom, though.
What about you? Have you noticed some of your suppliers make good use of production planning? If not, does it affect you? How?
Please leave your comments and experiences below and we'll be glad to answer.
---