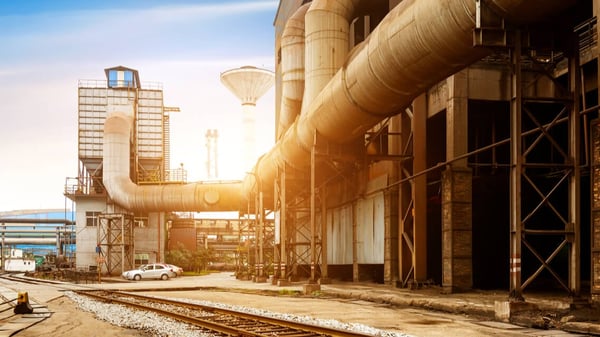 Companies manufacturing in China are suffering.
Environmental regulations, social insurance and HR regulations are now being strictly enforced (often for the first time), taxes are being collected properly and ongoing trade disputes with the United States and other countries all are pushing factories out of business.
With so much pressure in today's manufacturing landscape in China, we highlight 6 things companies must do to keep their heads above water and increase business.
Chinese Manufacturers Need To Start Doing Manufacturing Right
The time for slack is over.
China is still the largest market in the world. Over 70% of its people still have to join the good times. This gives an incredible opportunity to do the work right and increase business opportunities.
Why is it that companies producing in the West/Japan do not ignore environmental concerns, pay taxes and give employees fair wages, yet production is still profitable in those places?
High efficiency and technology.
Chinese companies are just now starting to be forced to learn this lesson.
When companies become efficient, salaries go up and the middle class buys your products.
That is how development happens.
OK. Sounds great, but how can these improvements be made without going bankrupt in the process?
1. Talk To Your Local Government
Improvements start with meeting with local government and presenting a basic plan to get its buy-in to improve it.
Show them how you want to reduce the factory's environmental footprint.
Show them your business plan to get our company in compliance.
The local government wants you to succeed.
Governments want two things: employment and tax revenue. If a factory fails, they get neither.
Open up to them and work together.
2. Find & Leverage Technology and The Right People
Whilst there is a lot to be said about leveraging technology, all the best equipment in the world means nothing if workers do not know what to do and middle management is not trained to lead and guide them.
For example, using lean manufacturing techniques can reduce your cost of manpower 20-60%.
It can reduce scrap, improve quality, and improve delivery times.
Companies that use lean routinely save as 30 to 40% of their variable costs.
3. Fix Supply Chain and Inventory
Inventory, according to many studies, costs the factory 25% of its value.
If a factory has 1,000,000 RMB of inventory (raw material, work in process, and finished goods) it is spending 250,000 RMB for it.
So a reduction saves money and improves cash flow.
Good planning systems, better purchasing and sourcing, as well as making the production process more robust will lower inventory.
4. Improve Quality
Quality means completing each process correctly at each workstation every time.
Quality cannot be inspected.
In fact, inspections cost money, which is an unnecessary expense if manufacturing processes are working.
Good quality delivered on time opens up new business opportunities as well.
5. Create a Project Plan
Create a 1-year project plan to change how your management and people work so that they can be more efficient and more productive.
A lean manufacturing consultant can help build that foundation and leave the factory the tools to become an even efficient operation after the consultant leaves.
6. Do The Small Things For Improving Environmental Concerns
Most of these reduce costs as well as improve the environment.
If the factory needs an expensive process like air abatement or water treatment; work with the government for grants and work with other companies to share resources.
Doing this can make this transition very inexpensive.
Stay Dedicated To Change
Outside of these 6 pieces of advice, the most important part of the operation is to understand the need for change and remain dedicated to it.
When mass reform is rolled out like what is happening in China right now, two things always happen.
Companies that change will grow and do well.

Companies that do not change go out of business.
There is no third way.
If there are currently 200 suppliers of similar products in an area, 75 will survive and take the business of the other 125.
The companies that succeed will be better run, more efficient, and be able to follow the regulations without impacting their bottom line.
---
What are your thoughts on the current manufacturing landscape in China?
Let me know in the comments below...