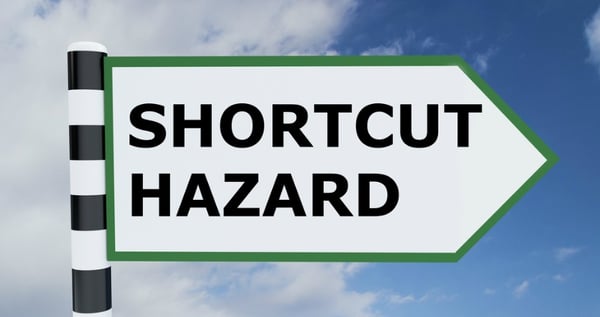 James Palmer just published a well-written article that sheds light on a troubling aspect of Chinese society. Entitled "Chabuduo! Close Enough!", the article explains that "China is the land of the cut corner."
Keep reading as we look at the issue of cost cutting in China and Palmer's article in more detail...
Cost cutting in China will be a familiar concept for anyone who is familiar with this country, as the Chinese are known for loving a bargain and implementing cost reduction wherever possible in industry and business. But when this causes corners to be cut, problems can occur.
Uncovering The True Cost Of Cost Cutting In China
The prevailing attitude is chabuduo, or 'close enough'. It's a phrase you'll hear with grating regularity, one that speaks to a job 70 per cent done, a plan sketched out but never completed, a gauge unchecked or a socket put in the wrong size.
Very true. The saying 'chabuduo' is ever present. That's one of the first expressions I picked up when going to factories to check production, about 10 years ago. I would show them a defect, or a measurement out of specification, and they would shrug and say "chabuduo".

The author rightly notes that finding 'make-do', short-term, and inexpensive solutions were helpful in times of war and dire poverty. Fixing a broken door with duct tape was good enough to get through the winter. But following this attitude at every turn makes no sense.

Palmer notes that this attitude caused hundreds of death last year alone. It is at the root cause of many public safety disasters.


Now, why does it matter to manufacturers, and people who purchase products, in China?
1. A chase to the lowest costs that translates into very cheap materials and shoddy workmanship
In a typical buyer-seller relationship, the buyer uses competition to force cost reduction. It encourages the supplier to cut costs in order to win business.
Many importers found the hard way that their Chinese suppliers didn't hesitate to use cheaper materials (e.g. a lower grade of steel that can't be used on a construction site) or to skip process steps (e.g. heat treatment on a mechanical part) without declaring it.
That's what Paul Midler called 'quality fade' in 2007.
This is the deliberate and secret habit of widening profit margins through a reduction in the quality of materials. Importers usually never notice what's happening; downward changes are subtle but progressive. The initial production sample is fine, but with each successive production run, a few more of the necessary inputs are missing.
2. A refusal to study and respect customer's specifications
Many Chinese factory managers have no idea about export customers' requirements. When confronted with a tough quality standard, they rationalize that it can't be serious or the price would be much higher. As Palmer writes:
Oh, your door doesn't fit the frame? Chabuduo, you'll get used to kicking it open. We sent you a shirt two sizes too big? Chabuduo, what are you complaining about?
Fortunately, this is not the case across the board. This is usually true of small manufacturers outside of the production hubs of the Pearl River and the Yangtze River deltas. But this remnant of "old China" can still be seen in a regular manner.

3. No effort at maintaining assets in their original condition
The author deplores the sorry state of his five-year old apartment in Beijing:
The mirror on my wardrobe came off its hinges six months ago and is now propped up against the wall, one of many furnishing casualties. Each of our light fittings takes a different bulb, and a quarter of them are permanently broken. In the bedroom, the ceiling-high air-conditioning unit runs its moisture through a hole knocked in the wall, stuffed with an old cloth to avoid leakage, while the balcony door, its sealant rotted, has a towel handy to block the rain when it pours through.
As we noted earlier, preventive maintenance of production equipment is an important ingredient of good process control. However it is a foreign concept to 99% of Chinese factories…


4. No recognition of good craftsmanship
Palmer notes:
My time in China has taught me the pleasure and value of craftsmanship, simply because it's so rare. To see somebody doing a job well, not just for its own reward, but for the satisfaction of good work, thrills my heart; it doesn't matter whether it's cooking or candle-making or fixing a bike.
I couldn't agree more. In Japan, Europe, and North America, many people have mastered a craft and are proud of it. This is just not the case in China. Social pressure pushes Chinese people to get wealthy, and fast. They want to become a 'laoban' (boss), not an excellent individual contributor.
This is why it is so hard to find good electricians to handle maintenance in factories, for example. Or highly-skilled welders, or painters.
As much as I'd like China to improve in that regard, I have to agree with the author that "the era of quick-and-dirty shows no signs of disappearing any time soon".
To conclude
The situation is not desperate. When we look at Chinese tier-1 suppliers to the auto industry, they have made tremendous progress over the past 30 years. Some production facilities in China are truly world class.
So the question is, how long will it take for middle managers at the average exporting manufacturer to change their attitude? I bet it will take another 10 years. By then, I believe at least 50% of current exporters will have gone out of business.
What do you think? Have you been experienced 'chabuduo' yourself? Has your business been negatively affected by cost cutting in China?
---