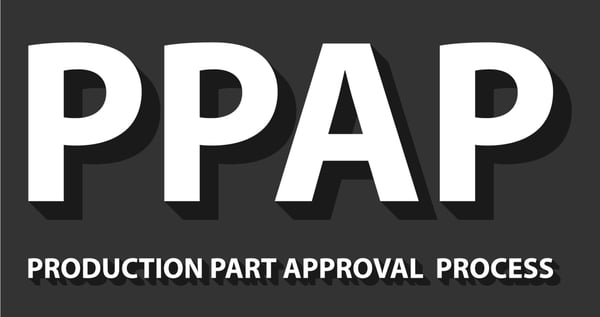 Do you, or your suppliers, follow the PPAP process? It seldom gets done fully without a bit of coercion, especially with Chinese factories. And yet, if applied well, it will help you save time!
Let's explore this here...
If you develop new products, you certainly have tight timing constraints. Many people in your organization are tempted to skip a few steps in the development process.

What are the main objectives of the PPAP process?
Confirm that the manufacturer understands what is expected.

Give feedback to product designers and, if needed, modify the design while respecting the designer's intent.

Get the factory ready for mass production of the new product – this means they have the right tooling, the production equipment is capable of making the product exactly as per approved samples and drawings, etc.

Plan for potential issues and, where appropriate, address those issues preventively.

Get the packaging approved and ready to go in mass production, just like any other component.
In other words, it forces the manufacturer to take all the steps necessary to reduce the chances of issues appearing at the mass production stage.
It makes the most sense for long manufacturing series (high quantity, low mix), but a "light" PPAP approach makes sense for shorter series too.
How the PPAP helps get into full production faster
(Note: this is only applicable if the customer CANNOT accept any defective products and if the new product is really different from other products already made on the production lines.)
Chances are, speed is a strategic imperative for your company. You want to avoid a sequential development process that looks like this:
Instead, you want several activities to take place concurrently, and a more cross-functional approach to the development process. That's the best way to launch production earlier but also to avoid potential issues.
A better process looks like this:
This is precisely an application of the APQP (Advanced Product Quality Planning) process (which the PPAP process forces the manufacturer to follow, more or less).
There is another reason the PPAP process helps cut time. It helps to identify issues before they create delays, when they can still be addressed quickly and cost effectively. Think of the manufacturing engineer who suggests changes to the product design, before any of the tooling has been made. It is nearly free and instantaneous!
What about the start of mass production?
Hopefully, you have gone through all the reviews and iterative loops of the PPAP process, including a pilot production run. If this was not the case, you might have many issues as the order gets into production.
Regular meetings in the factory are the best way to find out about the issues and react immediately. Here is an example:
Every Monday at 7:00 am, ensure that weekly production is started on time and that quality workmanship occurs.

Every Tuesday, review the first day's production and help the factory fix issues.

Every Friday, get parts in place for the following week.
A project manager, or a team of consultants, drive an action plan and follow up to ensure no time is wasted. It often involves sub-suppliers as well as internal processes. It usually involves an intense period of fire-fighting.
Chinese companies generally see the PPAP as a lot of paperwork and nothing else. However, it helps cut costs and time out of the entire development & production cycle.
Have you found this to be true in your operations? Do you use the PPAP? Why, or why not? Leave some comments or questions below, and we will make sure to respond.