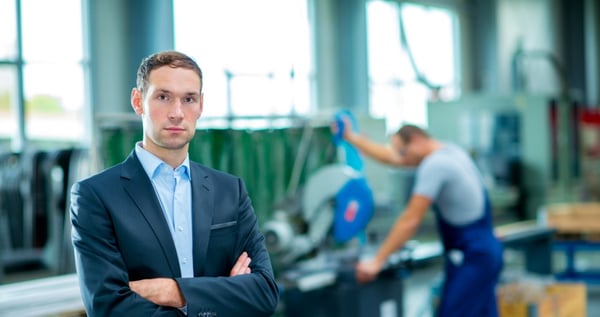 The Sourcing Forum of the European Chamber invites members to join the upcoming meeting focusing on key signs of good factory management related to suppliers' identification in Guangzhou on 6/12/16.
CMC will be there. Will you?
What Is This Factory Management Event About?
Join the European Chamber of Commerce in China, CMC, and IKA, to learn from the experts what the important criteria for supplier identification are and what determines the factory performance, as well as sharing your experience with other professionals during this meeting!


Time:
2016-12-06 | 09:30 - 12:15

Venue:
IKA Works Guangzhou艾卡(广州)仪器设备有限公司
Address:
Fee:
Members: 400RMB
|
Non Members: 700RMB
Speakers:
About IKA
IKA is a family owned midsize company with the headquarters located in the Southwest of Germany and a history of more than 100 years.
With its divisions Laboratory Technology, Analytical Technology and Process IKA offers a wide range of innovative equipment for numerous applications in research and development. Market leaders trust in our proven technology for their mixing, heating, distilling and crushing applications. IKA has gained a leading position in the world market with its innovative magnetic stirrers, mixers, overhead stirrers, shakers, homogenizers, mills, rotary evaporators, calorimeters, laboratory reactors and specially developed software for laboratory and analysis applications, as well as temperature control products such as circulators, baths and chillers.
Today the IKA group has over 900 employees at eight locations on four continents. IKA China located in Guangzhou is the biggest subsidiary within the IKA Group. With almost 200 employees IKA China assembles and sells since 15 years the whole portfolio of IKA products to the domestic market. For more information please visit www.ika.com
Agenda:
9:30 AM Arrival to IKA plant
9:30 – 10:45 Presentation1: Management Best practices by Mr Klaus Jacuk, MD, IKA
Presentation 2: 22 signs of good factory management by CMC
Q&A session
10:45 – 11:30 IKA plant visit
11:30 – 12:15 Lunch at IKA staff canteen
12:15 End of the visit
Please kindly note:
1/ There are a limited number of seats available at this meeting and plant visit. Members of the European Chamber have the priority to participate.
2/ Please inform us if you require a transportation Guangzhou > IKA > Guangzhou.
Location:
Event contacts:
Anna Rudawska

Event contact

Rachel Chen

Sponsorship info
Interested In Attending?
Just hit the button below to go to the European Chamber's website and register to attend. We'll see you there!