One of the questions we get asked most often by Chinese-owned manufacturers is, "can you help us with our automation strategy?" And the first thing we ask them is, how mature are your maintenance systems?
To keep things relatively simple, one can distinguish between 4 levels of maturity:
1. Keep running the equipment, focus on "making production now"
When something breaks down, work on fixing it. It is a reactive approach, and its impact is quite negative:
It is very inefficient (fixing a machine often takes much more time than stopping it periodically and making a change when needed);
It is bad for quality (a machine might cause quality issues as a tool gets worn and before it breaks);
It shortens the equipment's lifetime, and new investments will be necessary much earlier.
2. Have a plan for preventive maintenance
Rather than waiting until it breaks down, good factories plan for regular checkups. When a machine or a tool needs maintenance, it is done right away or at a later (scheduled) time. This is the right approach to keep the equipment in its original condition as much as possible.
A preventive approach requires a plan. Maintenance technicians do their work when the equipment is down — if possible when production is not running, at scheduled production stops. (This is only possible if the production manager and supervisors have the discipline to follow the plan… Which makes it impossible in most Chinese factories in their current state.)
As we wrote last year in this content about preventive maintenance, the key is to plan regular activities that keep the equipment up and in good condition (rather than waiting until it is down). Here are a few examples of such activities:
Cleaning and checking (the third S in the 5S cycle)
Lubrication
Painting
Adjusting
Replacing parts, for example, gears, before they have a chance to create additional stress on other components and possibly impact quality or speed.
Note that this approach requires more skilled maintenance personnel, and it is also best accompanied by an ongoing 5S program.
And, by the way, some preventive maintenance activities might NOT be planned and regular. For example, if a deviation is detected during testing, a technician might have to look at the machine and act on it before more serious deviations (or a breakdown) appear.
Does this come before Total Production Maintenance (TPM)? Yes, it most cases it should.
3. Have a plan for preventive AND predictive maintenance
Wouldn't it be great to predict when a component/tool needs to be replaced, to order the replacement in advance, and to plan a maintenance activity to do that replacement job? In many cases this is possible – and that approach is called predictive maintenance. It is a great complement to solely conducting preventive maintenance.
If the factory can get statistical information (mean time to failure, mean time between failure, etc.) from its equipment suppliers, and if it regularly evaluates the condition of its equipment, it is possible to set up a preventive maintenance plan.
How to evaluate the equipment condition? There are many testing methods: vibration analysis (e.g. on CNC machines), ultrasound/sound measurement, infrared tests, etc.
There is a deep body of knowledge (click here, see page 6 and following) around reliability engineering and predictive maintenance, but it is possible to avoid statistics by starting at a simple level.
Does this come before Total Production Maintenance (TPM)? Ideally, it would also start to be a focus, at the same time as predictive tools are put in place. It usually depends on the top management's vision – to be excellent thanks to its engineering or thanks to its people.
4. In addition to the above point, add total productive maintenance (TPM)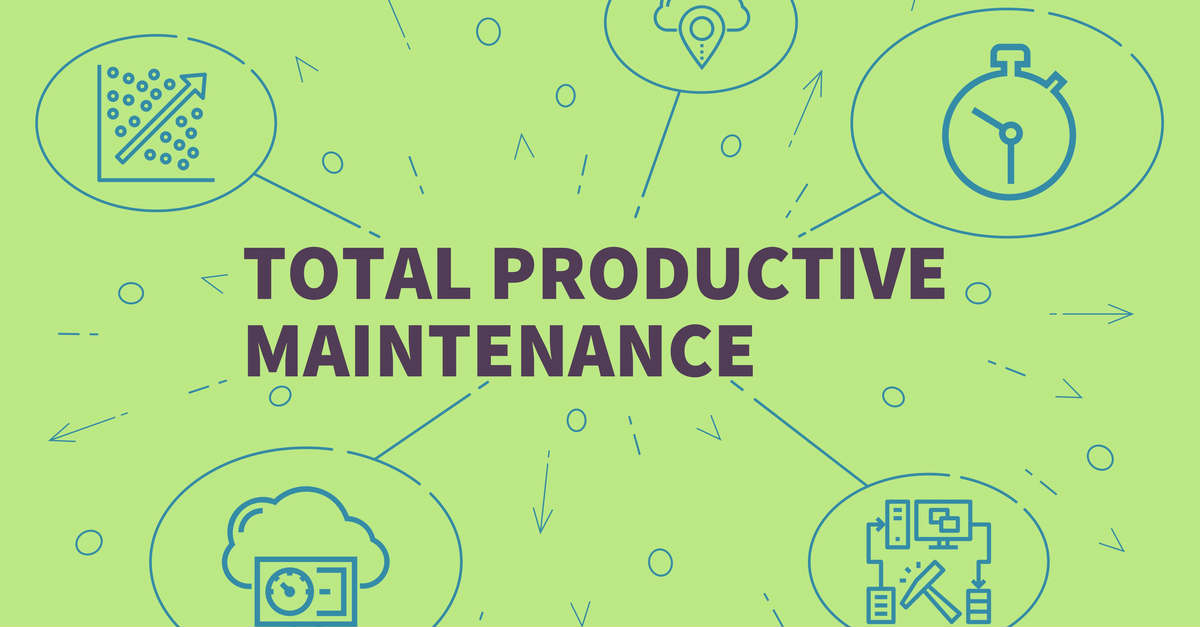 Implementing a total productive maintenance plan requires training production operators and leaders to take care of the machines and tools they run and to detect signs that maintenance staff need to be called in.
Again, this is best accompanied by 5S efforts, especially after 2-3 rounds of 1s, 2S, and 3S. 5S and TPM have many things in common. They require regular cleaning and inspection by operators, who need training and supervision. They are activity-focused rather than result-focused.
Does this fit with what you have seen in factories, in China and elsewhere? What is the most logical series of steps, in your mind? And what pitfalls have you observed?
Leave a comment below, and we'll make sure to respond.
---